9. Stella Maxwell
Maxwell was discovered shopping on the street in New Zealand. She credits her successful career to being somewhat of a late bloomer and describes working for Victoria's Secret as a dream come true.
Maxwell was named No. 1 on the Maxim Hot 100 list. She maintains her lithe figure by sticking to a healthy diet. Her favorite indulgence?
"Chocolate. I really like those Ferrero Rocher chocolates—uh, they're amazing," she said.
10. Devon Windsor
Windsor walked in the Victoria's Secret Fashion Show for the first time last year and says it was career-changing.
"Nobody cares if you're on the cover of a magazine! The second you post anything about VS it's like whoa. Things escalate to another level," she said.
The 5'11" blonde works out hard to eat what she wants. She frequently trains at the Dogpound in New York City—the unofficial gym of the Victoria's Secret Angels. Want to train like an Angel? It's going to cost you. Twelve individual sessions will set you back $3,000.
11. Irina Shayk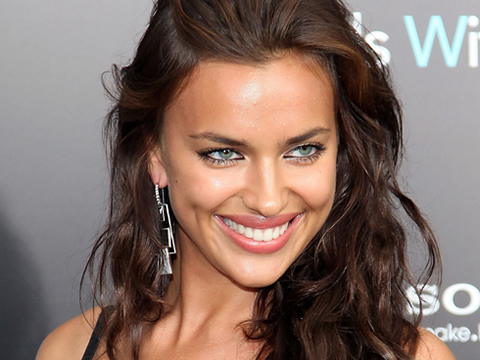 The Russian model made her debut at the 2016 Victoria's Secret Fashion Show with a secret of her own—she's pregnant with her boyfriend Bradley Cooper's baby. The 30-year-old mother-to-be is reportedly already in her second trimester and hid the baby bump with a bit more fabric than her fellow lingerie models.
She admits to loving hamburgers and chicken nuggets, but with that bikini body you would never guess it.
"Usually I work out for only an hour, but sometimes when I'm in the mood I go for one hour at the gym, and then I go for a run afterwards," she said.
12. Kendall Jenner
Critics were upset Kim Kardashian's half-sister got the honor of wearing wings this year after making her rookie appearance just last year, but it's easy to see why she was chosen.
The social media maven says she put in the work to get a body this hot.
"I worked out so hard for that, like, literally every single day — sometimes twice," Jenner said. "I'd go to my trainer, then I'd go for a run a couple hours later."
Read on to see what heaven looks like.
Continued on the next page…