Men are from Mars, Women are from Venus. Many of us have been brought up to believe we live in a world where there's a constant battle for supremacy between the sexes, and while some take the contest to unnecessary extremes, there's nothing wrong with a little competition.
With that in mind, however, there is one field in which we're highly unlikely to see women match their gender counterparts anytime soon: Strength and speed-based mainstream sports.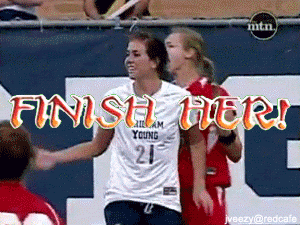 It's a difficult pill for some to swallow, but our biological differences mean testosterone-infused sports like American football—and by extension its elite body, the NFL—will always be played at a higher level by the dudes.
That didn't stop the folks at Buzzfeed putting their all into a recent test, however, to see how the farer sex fare when taking on the National Football League's Combine test a.k.a. one of the most demanding fitness tests known in sport.
Continued on the next page…