Fitness
How to Become a Fitness Model
Magazine covers, sponsorships, media appearances—it's the stuff dreams are made of.
So what do the top fitness models say is the silver bullet to "making it" in the industry?
You may or may not be surprised to learn there isn't one. But there is a tried and true path to greatly increase your chances of success.
1. Believe In Yourself
Think it sounds cheesy? Think again. Successful people envision themselves as successful long before anyone else does.
Take Arnold Schwarzenegger, for instance.
Rewind to 1976. Schwarzenegger was in Tucson promoting one his first movies "Stay Hungry." A sports columnist asked him what his plans were now that he was retired from bodybuilding.
"I'm going to be the No. 1 box office star in all of Hollywood," Schwarzenegger said calmly.
Keep in mind, his statement was highly unlikely, if not laughable to many people at the time.
Schwarzenegger went on to have a highly successful film career appearing in more than 30 films.
His strategy?
"It's the same process I used in bodybuilding," he explained. "What you do is create a vision of who you want to be, and then live into that picture as if it were already true."
So, be like Arnold, and dream big or go home.
2. Work, Work, Work, Work
Ever heard someone say, "Dreams don't work unless you do?"
It's true.
If you want to make it to the top, you've got to put in the work. Find a way to attend the big fitness expos like the Arnold Classic and the Mr. Olympia, and come prepared!
You should have something to show the people you want to work with—a portfolio, business cards, etc. No one is going to hire you for standing there and looking pretty! Moreover, if you do get offered a gig, be professional!
Looking the part will get your foot in the door. Being punctual, hard-working and motivated will get you the callback. Be willing to go above and beyond for what you are paid to do. It will pay off.
3. Build a Following
Build a following. Social media is an incredible platform for building a business. Blog, document your workouts on Instagram, and most importantly, be real!
Some of the most well-received posts are those that don't focus on "perfection." The fitness industry can be notorious for promoting an unrealistic image.
Don't be that person who only posts the same filtered selfie 100 times.
4. Should I Compete?
In short, it depends. Many of the most well-known fitness models have either never competed or only dabbled in it.
On the other hand, competing can help expose you to editors, photographers and sponsors and may be good for your overall brand, depending on what your goals are.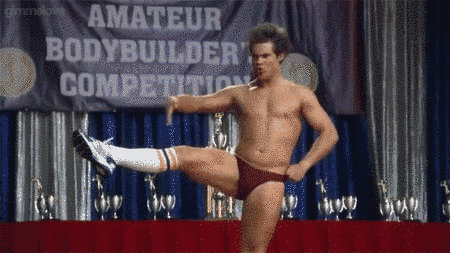 However, don't be surprised if you win a competition and aren't inundated with offers to be a fitness model. Oftentimes, it is even the women in the competition who come in third, fourth or ninth place that photographers and sponsors deem more "marketable."
Do you have dreams of being a cover model? Read on for your best bet of making that happen.
5. How Do I Get in Magazines?
Reach out to the photographers who are connected to the magazines, who are in every issue, shoot the covers and have personal relationships with the magazines.
They are the ones who can call the right people and say, "I think this girl would make an excellent cover model." Do your research. The good ones aren't cheap but are well worth the investment.
"STRONG Fitness Magazine" photographer Paul Buceta has shot more than 200 magazine covers and was the Chief photographer of "Oxygen" magazine for eight years.
Need further incentive to book a shoot with Paul? 2017 is the last year he will be taking on paid assignments before pursuing his lifelong dream of becoming an artist.
You can book a shoot with Paul here.
6. Leave No Stone Unturned.
Having a hard time coming up with the cash to work with a professional photographer? Enter a contest!
"Oxygen" magazine's second annual "Cover Girl Contest," gave entrants a chance to win a cover shoot for the popular magazine. Be sure to sign up next year for a chance at the cover!
Also worth a shot—"Women's Health Magazine" Next Fitness Star Competition.
A Google search for "fitness spokesmodel" is another good place to start.
7. Be true to yourself
Jamie Eason, one of the most renowned and beloved fitness models around with more than 1.2 million Facebook followers, regrets the risqué photos that made her famous when she was younger.
"Taking sexy photos may have made me popular but trust me, it attracted all sorts of misery into my life," the wife and mother of two said. Today, her fanbase is primarily females.
"New York Times" best-selling author, Tosca Reno, wrote a controversial article about the pornographication of fitness.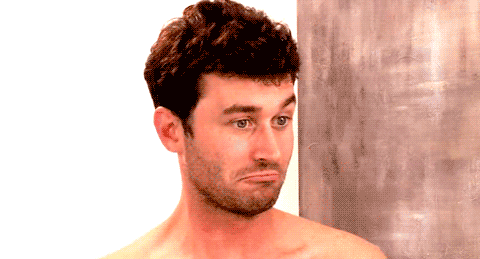 The bottom line? Your looks will fade. It is risky to try to make a living on your physique alone. Even harmlessly endorsing too many products on Instagram can call into question your "realness."
Can't stand tea? Maybe a Fit Tea endorsement isn't for you. When the company comes along that is the right fit for you they will appreciate that you haven't endorsed everything under the sun and sold your soul to make a buck.
8. Look the Part
When opportunity does come a knocking, you want to be ready.
If you've gained 20 pounds since your photoshoot, it's going to be tough to be ready in a short time frame.
All fitness models cut carbs and water weight in the final days leading up to a photoshoot, but if your "off season" is more of an all-you-can-eat buffet, you're going to have a hard time booking consistent jobs.
9. Beware of Pervs and Sleazeballs
If we're talking about the good, the bad and the ugly side of fitness modeling, scam artists and perverts fall under "the ugly" umbrella.
If someone approaches you about a modeling opportunity, be sure to check their background and references. Not to say that you couldn't be approached by a reputable photographer, just be skeptical.
If you've ever seen "The Devil's Advocate," then you know vanity is the Devil's favorite sin.
It might be flattering to think a fan really sees so much potential in you he is willing to take photographs for you for free and help you build a website, but in most cases, this "fan" probably has ulterior motives.
Remember, nothing gets deleted from the internet. Ever. Be smart.
10. Never, Never, Never Give Up

So say you follow all of this advice and all you get in return is rejection? You're in good company.
The most successful people in this world all share something in common—failure.
Thats right. Walt Disney, Oprah, J.K. Rowling, Michael Jordan and many other greats have experienced rejection and failure on their path to success.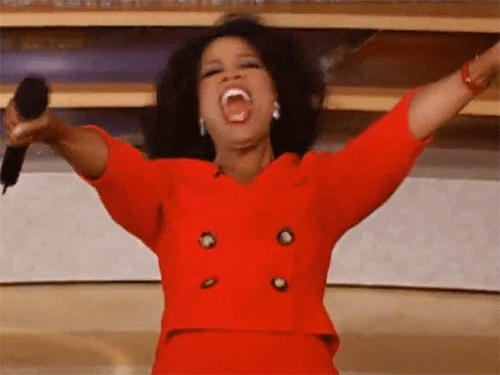 "I have missed more than 9,000 shots in my career. I have lost almost 300 games. On 26 occasions I have been entrusted to take the game winning shot, and I missed. I have failed over and over and over again in my life. And that is why I succeed," Michael Jordan famously said.
If you can't go a day without thinking about your, dream just remember—tenacity trumps everything.
Like this? Then you'll also enjoy: