Instagram is the online platform of our favourite celebrities and fitness hotties. As a place to catch a glimpse into a glamorous life which is far removed from our own, you've probably spent hours scrolling through the endless stream of envy-induced images.
However, Instagram is also the home of bold-faced lies! Whether it's #nofilter claims (which are blatantly bullshit) or #HumpDay booty shots that are most likely enhanced, the app is full of images that are too good to be true. The worst perpetrators of these photo falsehoods? It's the celebrities and models we religiously follow!
Although they may look preened to perfection, the truth is that they have stray hairs, cellulite, lumps and bumps just like the rest of us. So, let's take some solace in their Photoshop fails, knowing that they aren't quite as flawless as they make themselves out to be on Instagram…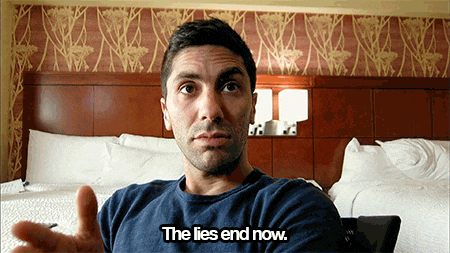 5. Victoria Beckham
Former pop star and now fashion icon, Victoria Beckham doesn't Photoshop her own images. No—she has the art editor of Vogue do that for her. It seems that even a professional Photoshopper has the tendency to get a little overzealous with the clone tool, judging by one of the most recent shots uploaded to her Instagram.
Taken for her upcoming Vogue China cover, Posh Spice is standing in a very awkward pose. Additionally, to avoid offending anyone's delicate sensibilities by revealing her underwear, her leg and crotch have been Photoshopped out . Victoria clearly saw nothing wrong with this and then chose to share the bizarre shot on social media.
Haven't you heard? Not having a crotch is sexy!
More Photoshop fails on the next page…
4. Miranda Kerr
Tall, lean and leggy, Miranda Kerr is everything a Victoria's Secret model should be. So, why she feels the need to Photoshop her Instagram images, we'll never know. Whether it's reducing her waist size to unrealistic proportions or claiming that her selfies are barefaced and makeup-free, Kerr is a serial picture editor.
Not satisfied with being a perfectly proportioned lingerie model, Kerr felt it was necessary to edit this pre-awards photo to make her waist slightly smaller and her curves more prominent, making the surrounding carpet look like something from the Twilight Zone. We can't imagine that the original was particularly bad, so we recommend using the trusty Nashville filter instead of Photoshop next time, Miranda.
3. Beyoncé
In our eyes, Queen B is perfect. She kills it with her dance routines while showing off her strong, muscular legs, and we could never forget about that award-winning derrière. But it seems even Beyoncé is plagued with some body insecurities, judging by her recent Photoshop disasters…
Oddly shaped limbs, warped shadows, and bizarre backgrounds, it seems like the singing sensation either needs a confidence boost or a Photoshop lesson. This particular selfie received over 946,000 likes, despite the wobbly wine glass, the curved iPhone, and the unusually slim calf muscles. Then again, my most recent Instagram selfie—featuring absolutely ZERO Photoshop—got a total of 60 likes. So, who am I to judge?
Click for more Instagram fails…
4. Britney Spears
Oh, Britney. Although you are still performing "Hit Me Baby One More Time" at the fine age of 34, we don't expect you to look like you did back when the song first released. Give yourself a break; you were a spritely 18 years of age! That doesn't stop Ms. Spears from trying to relive her teenage years again, though. Well, at least on her Instagram account.
The pop starlet recently posted a bikini photo that showed off a tiny cinched-in stomach and some stunning curves. It also showed off the swimming pool behind her which, considering the angle of the photograph, makes no fucking sense.
With that said, Britney probably has enough cash for a "magic pool," so maybe that is really what is going on here.
5. Kim Kardashian
Although one particular Kim K image is said to have "broken the Internet," many of her photos have actually broken space and time through bad Photoshop. There's no denying that Kim has a fantastic body, but she has repeatedly been caught boosting her booty, slimming her hips, and changing the laws of physics to make the world warp around her.
But this isn't the only instance of the Kardashian getting caught editing her photos. Whereas most of us will use a couple of filters or artfully crop our gym selfies, Kim makes sure she captures her best angles followed by a little enhancement with the warp tool.
Now, I'm no carpenter, but I'm pretty sure door frames aren't supposed to do that.
Like This? You Will Also Like These Articles: