Lifestyle
Flex Wheeler Announces IFBB Comeback for Olympia 2017!
Flex Wheeler is coming out of retirement to compete at the 2017 Mr. Olympia in the Classic Physique division! Flex is one of the world's most respected and popular bodybuilding champions, winning the Arnold Schwarzenegger Classic and numerous bodybuilding competitions.
Known as the 'Sultan of Symmetry,' he's most famous for overcoming seemingly insurmountable odds to win.
Flex's Early Bodybuilding Career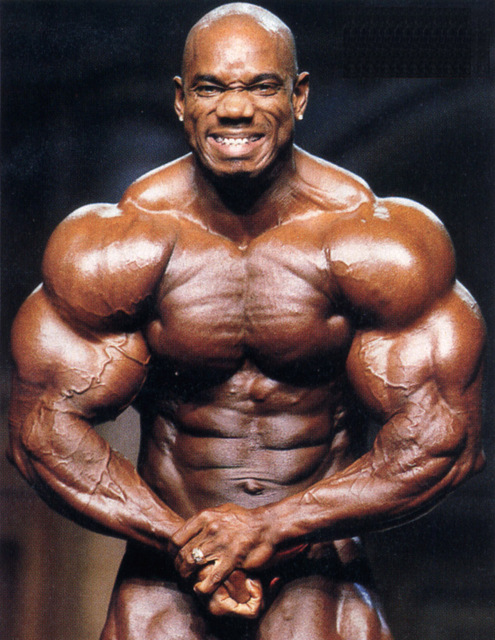 In 1992, Flex won the NPC USA, in which he qualified as a professional bodybuilder. He went on to win three Arnold Schwarzenegger Classic championships, in addition to many other pro titles.
Flex has indeed become one of the greatest bodybuilders of all time. The only title that has eluded Flex is the Mr. Olympia, which, on several occasions, he had only narrowly lost.
Since turning pro, Flex has encountered much adversity which forced him to take a step back from competing. After surviving a horrible car accident in 1994 and a devastating diagnosis of a rare kidney disease called Focal Segmental Glomerulosclerosis in 2000, he returned to the Olympia stage in 2001.
This final show was so taxing that Flex ended up in the hospital facing kidney failure. Following a kidney replacement, Flex has still remained a champion even though his diagnosis kept him bodybuilding. Flex got into Martial Arts competing and won the 2005 Arnold Classic.
Flex's Comeback
Now, more than ten years later, at age 51, Flex will be making an epic comeback to the world of bodybuilding.  He discusses this on his show, FLEX ON 'EM where he shares his feelings on how he will stack up amidst the steep competition in what may the last time he walks on stage.
I'm not going in with the mindset to win, I'm going in to be the best I can. – Flex
He's realistic about his limitations, as he'll be the first person with a kidney transplant to walk on the IFBB stage. He feels privileged to have this opportunity and a team of sports coaches and doctors advise him along the way.
He knows the road won't be easy, as he's battling nerve damage in his calf and a chronic shoulder injury. Determined to work around these injuries, he confidently says "A real champion is defined by adversity."
Despite these challenges, he only has 11 lbs to lose and seven months to do it, so he's feeling really good. He's most excited to bring back his posing and he can't wait to display his artistic view on bodybuilding.
Continue to see Flex's infamous posing on the next page…
In his recent video interview, Flex attempts to ease fan's concerns. He says the Men's Classic Physique is completely different from the form of Bodybuilding he was doing pre-retirement. As Men's Classic Physique becomes more popular, the competition will continue to get more intense.
Based on Flex's previous success, we know he's willing to push his body as far it can go. After competing in 2001, it landed him in the hospital with kidney failure. Now, at 51 the risks are even higher.
Why is Flex willing to take that risk in the first place? Although he is monitoring his health as he prepares for the 2017 Mr. Olympia, the risk of kidney failure, injuries, heart problems, exhaustion and death are real.
The competition is very steep and when the drive to win becomes a priority, it's hard to tell when the health damage kicks in. Especially during the last few weeks of prep, the adrenaline just takes over and athletes become numb to the physical damage incurred to the body.
Although Flex's musculature is breathtaking, it's not natural nor healthy.
Can Flex stay healthy and continue training at this level or will he run his body into the ground?