Gym Chat
Tired of Working Out Alone? Try 'Gymder'
Has it ever happened to you that you are in the mood to workout but you just don't want to work out alone or maybe you are missing out on the motivation to workout that day alone? Well, there is a new app which just solves that problem.
This new app 'Gymder' lets you find people to work out with.
Not only does it solve this problem but you can find people from all across who are interested in lifting weights as you are. You may say that it is a platform for athletes where they may do whatever they want like you can follow people, chat with them, maybe discuss a few tips on food or nutrition.
You can filter people based on their gender and workouts.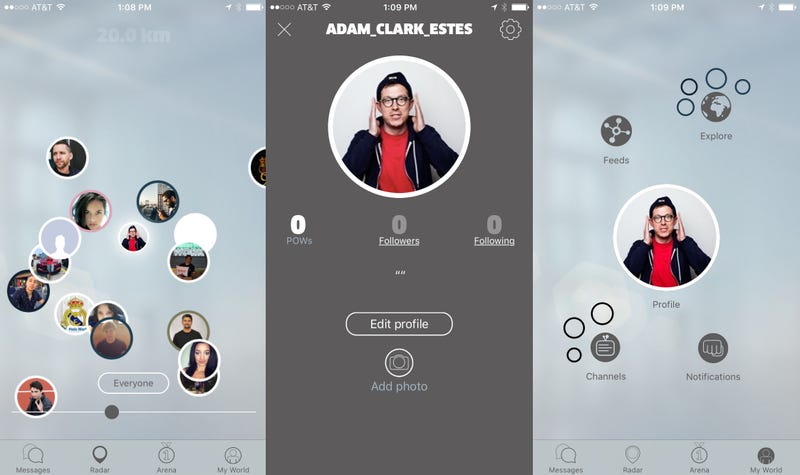 The app is free of cost. All you need to do is to create a profile and connect with other people. You can either match with everybody or sort by matches.
Gymder is available for Android as well as iPhone globally including the English, Spanish and German versions. Unlike Tinder, you can't swipe people to right or left.
Here is the company description video of Gymder:
In fact, there will be many floating heads to choose from. The Munich-based company states it is a platform for fitness where users can connect with other fitness enthusiast users.
To show appreciation for another user's workout or anything else, one has to basically 'POW' them.
For the app to work, you have to give the access to all your photos and your location so anybody who follows you can actually track you. The Gymder website says that you can find workout buddies in real time and around you which is guaranteed to make your workout more fun and inspiring.
Well, this is actually true as working out with someone is proven to be better than working out alone as the other person will push you even more so you can out your maximum effort in the gym.
In an article on Gizmodo, the app states itself as the Instagram/Tinder for athletes. Though the app is undoubtedly very cool and may be useful at times but at the same time, it may be harmful to one's personality if seen at a broader scale.
According to recent research, it has been found that apps like Tinder are actually harmful to a person as it lowers one's self-esteem and confidence if they don't get matches.
People become insecure when they don't get chosen. People who sign up for online dating are basically getting judged based on their appearance and this results in one becoming more shallow too. They are less happy about their face and body and often compare themselves to others.
The findings affect more than nine million people in Britain who have used a dating site or app.
This is not a paid advertisement for 'Gymder'. The app can be as useful as it can be harmful to one. Of course, you should give it a try but don't get too addicted or let the matches affect you in any way.
Wrapping It Up
Look, finding a good gym partner can be hard. Gymder is a new app looking to help people find workout partners and is helping the fitness community grow.
May we also suggest: