Lifestyle
The 16 Hottest Victoria's Secret Models of All Time
<!–NoAds–>
Over-the-top lingerie costumes and bedazzled wings may be the hallmark of the annual Victoria's Secret Fashion Show, but the real reason millions of people tune in? The impossibly-gorgeous supermodels better known as the Victoria's Secret Angels. Their heavenly bodies and angelic faces are a sight to behold.
What better way to wrap up 2016 than with a definitive list of the 16 hottest Victoria's Secret models to grace the runway since the show's network debut in 2001? Merry Christmas, indeed.
1. Marisa Miller
The California surfer girl modeled the Victoria's Secret "Fantasy Bra" in 2009. The harlequin design featured 2,300 white, champagne and cognac diamonds and a 16-carat, heart-shaped diamond pendant costing a mind-blowing $3 million.
These days, the 38-year-old stunner stays in shape by practicing portion control and taking care of her two young sons.
2. Miranda Kerr
The Australian model spent eight years as an Angel before hanging up her wings in 2013—the same year she separated from her actor husband Orlando Bloom. Kerr wasn't on the market for long, though, and announced her engagement to Snapchat billionaire Even Spiegel in July 2016 via, what else? Her Snapchat account.
Kerr stays in tip-top shape with a strict sugar-free diet and a daily yoga practice.
3. Gisele Bündchen
The Brazilian bombshell is the highest-paid model in the world. She earned $47 million last year—$16 million more than her quarterback hubby Tom Brady.
The former Victoria's Secret model, 36, remains ageless by maintaining a famously strict diet consisting of 80 percent vegetables and whole grains and 20 percent lean meats.
4. Heidi Klum
Klum was the first German model to become a Victoria's Secret Angel. The statuesque blonde, 42, proves "40 is the new 20" and prefers taking her workouts outside as opposed to the gym.
She is known for her over-the-top annual Halloween bash in which she emerges almost unrecognizable in costumes ranging from Jessica Rabbit to a 95-year-old woman. The looks can take up to 10 hours to apply the prosthetic makeup alone!
This year was a little different though as the supermodel "cloned" herself five times. The doppelgängers wore prosthetics, a wig and fake eyebrows. Can you spot the real Heidi?
Read on for more leggy supermodels.
5. Izabel Goulart
The Brazilian model who was teased in school for being tall and skinny has the last laugh as she slays on the catwalk.
In addition to running, Goulart practices yoga, strength training, Pilates and kickboxing.
"And I always like to switch things up," she said. "If I have an intense training session one day, I'll take it easy the next day."
6. Jasmine Tookes

Jasmine Tookes looked incredible in the 2016 Victoria's Secret diamond and emerald Fantasy Bra she rocked on the runway in Paris on November 30.
Tookes finds the motivation to stay in shape by enlisting her friends—many of whom include fellow Victoria's Secret models. You can follow her workouts with model Josephine Skriver on their Instagram @joja.
7. Elsa Hosk
The Swedish model looked pretty in PINK as she modeled the sister brand to Victoria's Secret. Hosk has the type of body that sends droves of women running to the gym. Her favorite indulgence is fried cheese, but you won't find her snacking on processed foods on the regular.
"I like food to be as organic and natural as possible," she said.
8. Gigi Hadid
After making her debut at the 2015 show, Hadid has the look and the walk down. This year she showed her rookie sister, Bella, the ropes on the runway. Apparently good genes run in the family, but the supermodel stays in fighting form by boxing and following a low-sugar diet.
Read on for the Victoria's Secret model named No. 1 on Maxim's 2016 Hot 100 list.
9. Stella Maxwell
Maxwell was discovered shopping on the street in New Zealand. She credits her successful career to being somewhat of a late bloomer and describes working for Victoria's Secret as a dream come true.
Maxwell was named No. 1 on the Maxim Hot 100 list. She maintains her lithe figure by sticking to a healthy diet. Her favorite indulgence?
"Chocolate. I really like those Ferrero Rocher chocolates—uh, they're amazing," she said.
10. Devon Windsor
Windsor walked in the Victoria's Secret Fashion Show for the first time last year and says it was career-changing.
"Nobody cares if you're on the cover of a magazine! The second you post anything about VS it's like whoa. Things escalate to another level," she said.
The 5'11" blonde works out hard to eat what she wants. She frequently trains at the Dogpound in New York City—the unofficial gym of the Victoria's Secret Angels. Want to train like an Angel? It's going to cost you. Twelve individual sessions will set you back $3,000.
11. Irina Shayk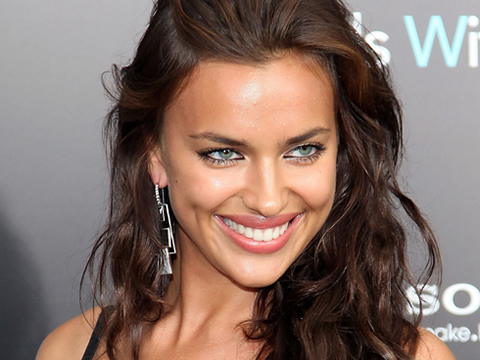 The Russian model made her debut at the 2016 Victoria's Secret Fashion Show with a secret of her own—she's pregnant with her boyfriend Bradley Cooper's baby. The 30-year-old mother-to-be is reportedly already in her second trimester and hid the baby bump with a bit more fabric than her fellow lingerie models.
She admits to loving hamburgers and chicken nuggets, but with that bikini body you would never guess it.
"Usually I work out for only an hour, but sometimes when I'm in the mood I go for one hour at the gym, and then I go for a run afterwards," she said.
12. Kendall Jenner
Critics were upset Kim Kardashian's half-sister got the honor of wearing wings this year after making her rookie appearance just last year, but it's easy to see why she was chosen.
The social media maven says she put in the work to get a body this hot.
"I worked out so hard for that, like, literally every single day — sometimes twice," Jenner said. "I'd go to my trainer, then I'd go for a run a couple hours later."
Read on to see what heaven looks like.
13. Alessandra Ambrosio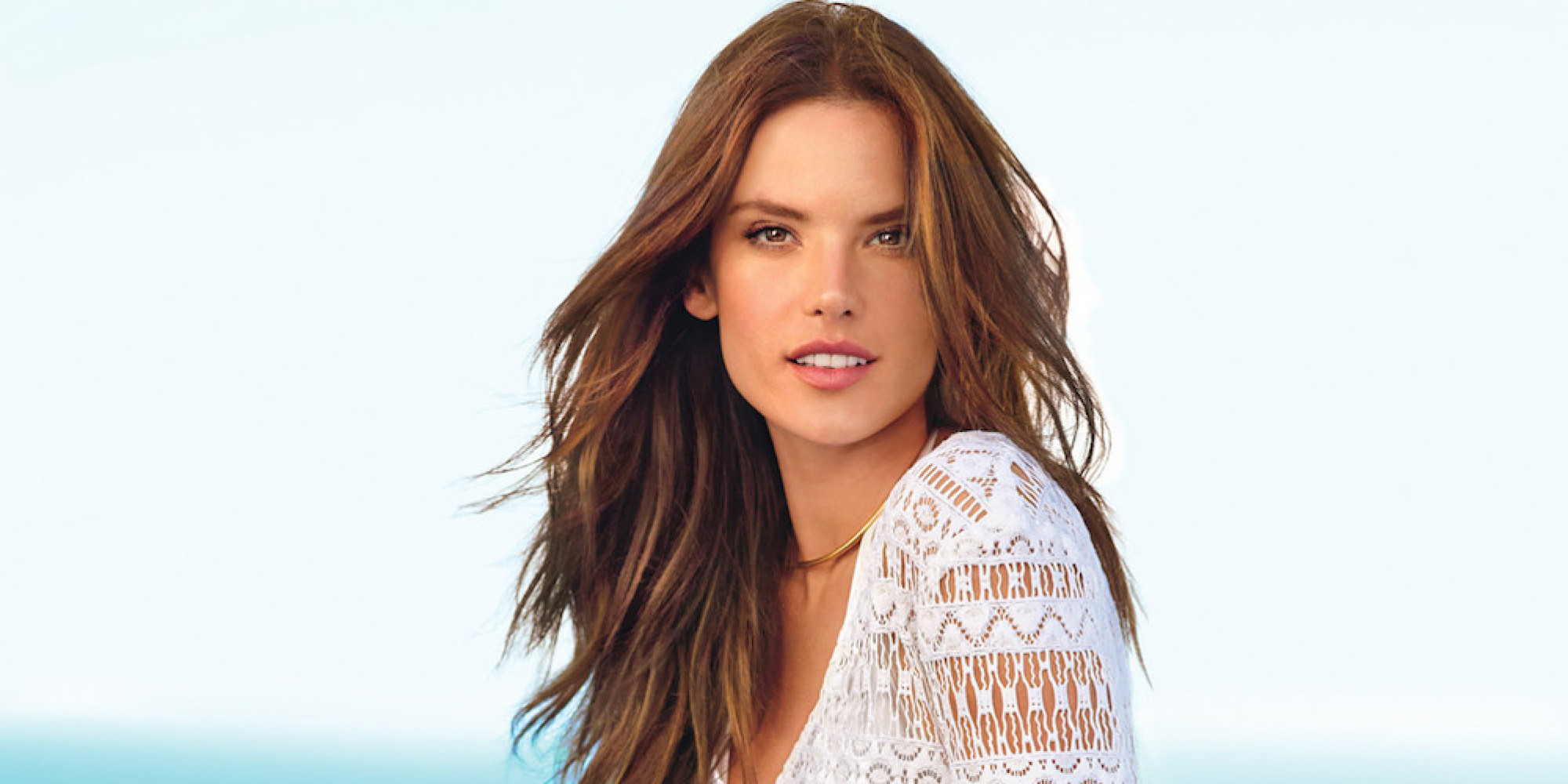 Ambrosio is a fan favorite and has walked the runway for Victoria's Secret since 2005. Her body just keeps getting better with a versatile routine of SoulCycle, Pilates and the Brazilian Butt Lift DVDs. The workout combines ballet, a little bit of kickboxing and Afro-Brazilian dance.
14. Adriana Lima
Lima slayed for her 16th consecutive year for Victoria's Secret. Her career has spanned three fantasy bras, two post-baby body reveals and one incredible fitness routine—boxing. This incredible 35-year-old veteran is passionate about the show and working out. She plans on working the show until she is 40—proving once and for all age is just a number!
15. Candice Swanepoel
The South African supermodel cheered her fellow Angels on from the sidelines this year as she gave birth to her son in October. The new mom is sure to be back in fighting form in 2017 working out with celebrity trainer Justin Gelband. After growing up on a farm, Swanepoel says she craves meat and fresh produce.
16. Sara Sampaio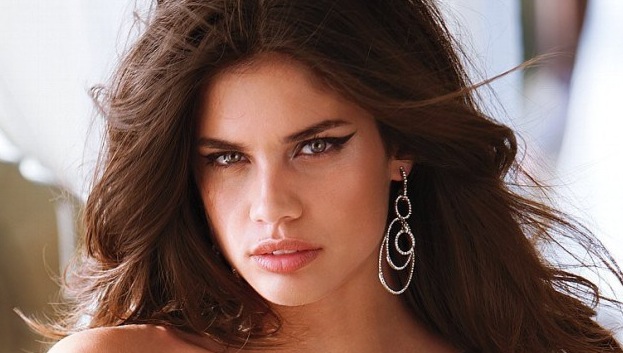 The Portuguese beauty fulfilled her dreams of becoming a model for Victoria's Secret after naysayers told her she was too short (she's 5'8"). Sampaio walked in her fourth consecutive show this year. The model is the first to admit her job is harder than it looks and speaks out against the amount of criticism she and her fellow models receive from women for their uber-fit bodies.
"I never realized it would be so much work and how tough it is to stay in your best shape," she said.
Like this? Then you'll also enjoy: