Lifestyle
Russian Model Claims Her Butt's Better Than Kim Kardashian's
Kim Kardashian boasts a rump so famous that it once broke—or at least claimed to break—the internet. Two mounds of meat so alluring, their very publication on the front of a magazine drove the Worldwide Web into meltdown.
Except now there's one who would lay claim to the throne of best butt in all the realm, and she goes by the name of Anastasiya Kvitko, a Russian model who would usurp the throne of ass for herself.
Now, before we go about glorifying the female shape in all its form, let's address this notion that it's acceptable to make a living purely out of possessing a stellar derriere these days.
Women, men and anyone who would like to swan through life by such artificial means, know this: Acceptable though it might be, you are entirely better shaping yourself through more holistic means.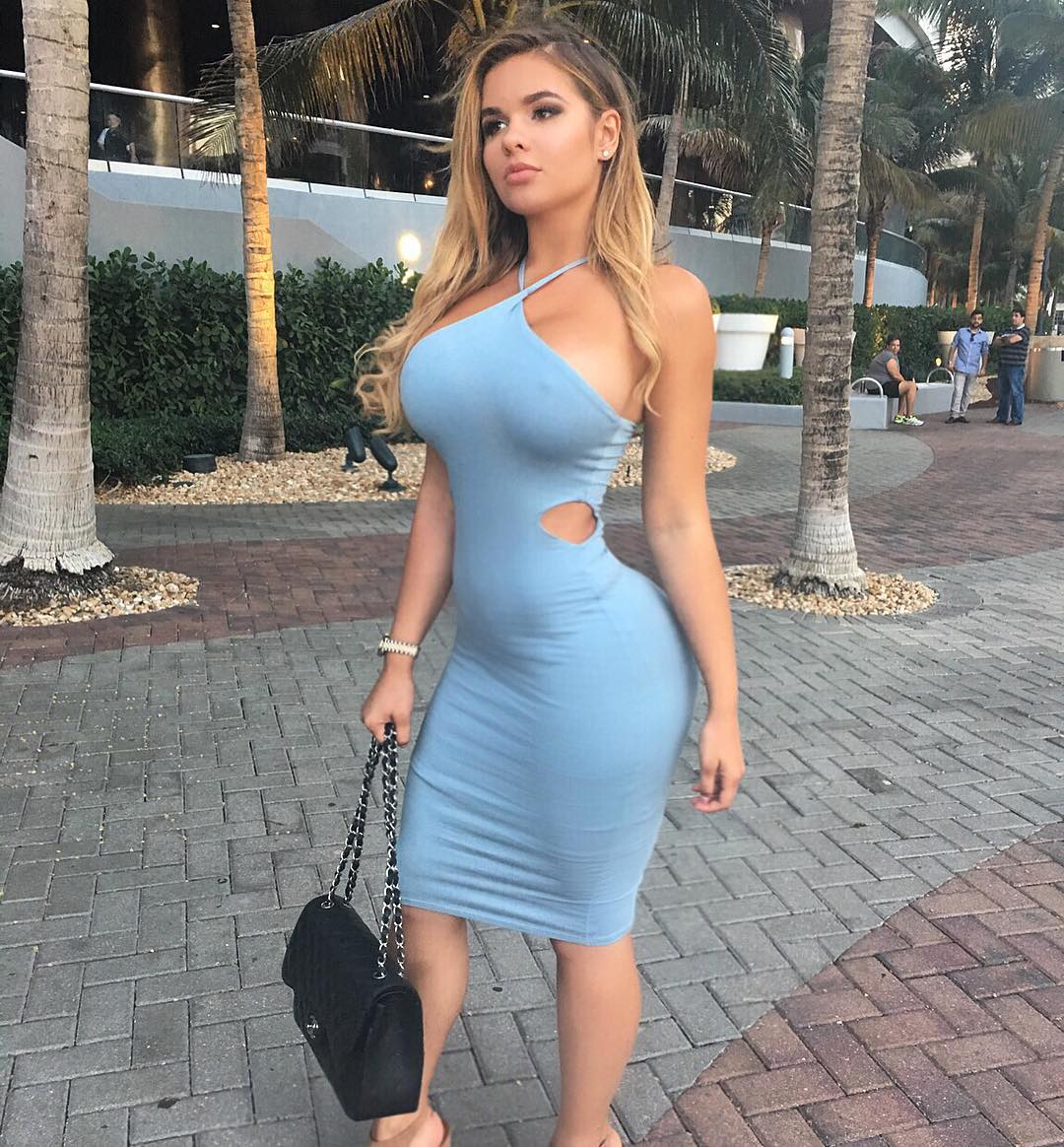 It should also be pointed out we have no idea just how much cosmetic surgery the likes of Kim or new rival Kvitko have had done to their frames before attaining fame, so don't believe everything you see.
With no pun intended, Kvitko has described Kardashian as "far behind" her, entirely convinced it it she who owns the best bum in town, and who are we to argue?
That's not to say she has the best butt, merely that this writer has no interest in debating over buttocks.
Largely through her Instagram account (@anastasiya_kvitko), Kvitko has developed her own global following of butt-watchers and ass-admirers, totalling 4.4 million followers, which is still more than a shade short of the 84 million Kim has on her Instagram.
At just 22 years of age, the Russian model is still a relative babe on the social media scene, and yet she's unafraid to take on the Queen of Belfies and was recently quoted as saying:
I like Kim Kardashian but I don't quite like being compared to her – she is far behind me.

My body is sporty, my hip muscles are trained, my bottom is the most beautiful one, and I have not done any plastic surgeries on my face.
We live in an age where such statements can no longer be taken at face value, pun intended.
Cosmetic surgeries are so common in the celebrity sphere that we can no longer take anyone's denial of procedures as truth, and Kvitko is no different, especially with those dimensions.
One thing that does stand out in the Russian's case is butt-to-leg ratio. If deep squats and hamstring extensions really were the reason behind that big, beautiful behind, why is it the legs don't appear to match up in terms of size and muscle definition?
Take a look for yourselves:
Tecrussia.ru, a leading Russian website on the topic of plastic surgery, has also questioned Kvitko's claims regarding minimal plastic surgery.
Per the Daily Star, it said:
We doubt the girl's statements that she achieved it only with the help of physical exercises: in the gym you can only improve the muscles, change the shape of your bottom but you can't dramatically increase its size.
However, Kvitko may have just been extremely shrewd in pointing out she has never had plastic surgery "on her face," meaning she may have purposefully left out any mention regarding that butt.
Fake or not, we need not really care about whose derriere is the biggest or most beautiful, and every bum, big or small, deserves to be loved. I just hope I'm the one who gets to love Kvitko's.