Lifestyle
15 Shocking Celebrity Weight Loss Transformations
Famous or not, staying in shape is hard work.
Celebrities feel extra pressure to achieve physical perfection as they are under the constant scrutiny of the public eye.
Thankfully yo-yo dieting and extreme fads seem to be a thing of the past. Check out how these celebrities have drastically changed their appearance while doing it the right way.
1. Patti Stanger
The Millionaire Matchmaker, 55, is infamous for picking apart women's appearances and advising them to drop the weight. Lately, she is taking a page from her own book.
Stanger attributes her slimmed down physique to cutting out sugar and processed foods.
"I've been off the bad stuff for over two months, and the weight flies off," she said.
2. Sarah Ferguson
The 55-year-old Duchess of York has struggled with her weight in the past, enduring monikers including "The Duchess of Pork."
Like Stanger, Ferguson swore off sugar, appearing at the London premiere of The Theory of Everything 50 pounds lighter.
3. Adele

Yet another star ditching sugar? The 28-year-old songstress reveals she was addicted to the sweet stuff—big time.
"I used to drink 10 cups of tea a day with two sugars in each, so I was on 20 sugars a day," Adele said.
Adele says she will never be a fitness fanatic, but slashing the sugar has given her both an energy boost and a slimmer figure.
4. Britney Spears
Spears worked with a trainer to get in shape for her Las Vegas residency, but the key to her weight loss success?
"It was crucial for me to be continuous with my exercise. Consistency is key," Spears said.
She carb cycles before her big performances and photo shoots. One look at her former grocery list shows she had a few "toxic" foods to cut from her diet including Oreos and soda!

Read on to see Here Comes Honey Boo Boo star Mama June's 150-pound weight loss.
5. Mama June
No more 'sketti for Mama June Shannon! Shannon, 36, has lost a whopping 150 pounds in the last year through diet and exercise.
Shannon traded fad diets for whole foods and focused on cutting the fat to reduce her overall calorie intake.

She was seen at the park in Hollywood working out with celebrity trainer Natasha Fett, who has worked with Matthew McConaughey, Heidi Klum and Fergie.
6. Khloe Kardashian
The youngest of the Kardashian sisters, Khloe, 32, dropped 40 pounds through a major lifestyle change. The self-professed gym rat documents her workouts on Instagram.
She doesn't believe in deprivation and will treat herself to the occasional piece of cake, but Khloe relies on a fridge full of fruits and vegetables to keep her new svelte figure.
7. Maria Menounos
The 38-year-old host and author of The EveryGirl's Guide to Diet and Fitness took the slow and steady route to her 40-pound weight loss, emphasizing health is always more important than being skinny.
Her No. 1 piece of advice? Don't attempt to change everything at once.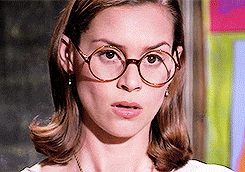 "In most cases, those changes are so enormous, drastic and overwhelming that we can't possibly stick with them," Menounos said.
Be realistic with what you can do. Change takes time.
8. Anna Faris
Faris, 39, practices Pilates and is also a proponent of an Alkaline Diet Plan.
The Alkaline Diet is chockfull of green and leafy veggies and low-carb foods that help reduce inflammation and balance the pH level in her body.
Faris is the first to admit achieving a very slim figure for a movie role requires a strict diet.
"I would watch the other girls loading up on fries at craft service, and I would be snacking away on a piece of celery," Faris said.
9. Ariana Grande
The petite popstar, 23, is barely recognizable from her Nickelodeon days. Grande performs mainly body-weight exercises prescribed by trainer Harley Pasternak.
She swapped junk food for a plant-based diet and admits to having to do her research to find substitutes for protein-based foods.
Read on for more of your favorite celebs' body transformations.
10. Jessica Simpson
The former Weight Watchers spokeswoman, 36, credits some of her 60-pound weight loss to chasing her kids around.
But the Women's Health cover model admits the rest came with the help of her trainer, Harley Pasternak. She overhauled her diet by loading up on high-quality proteins and avoiding processed foods.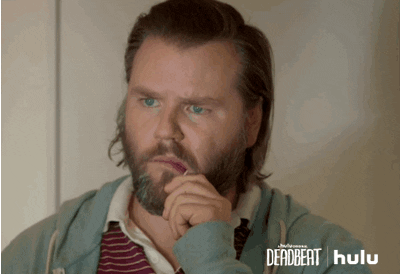 After originally considering breast reduction surgery, she opted against going under the knife after losing the baby weight naturally.
Simpson even has her own athleisure line, The Warm Up.
11. Miley Cyrus
The 23-year-old doesn't miss the old Miley and attributes her weight loss to giving up gluten and milk products due to food sensitivities.
Essentially, these changes forced her to cut out the majority of junk food in her diet.
Cyrus is also a Pilates addict and frequently attends Winsor Pilates in LA.
12. Kendra Wilkinson
The former Playboy bunny was hesitant to have a second child after experiencing 60 pounds of weight gain and postpartum depression with her first baby Hank.
But the reality star has already managed to shed 55 pounds after giving birth to her daughter, Alijah, in 2014.
"Just weighed myself and I'm back to pre-lil Hank weight. Haven't been here since then." #fitfor30 #fuckya #meetinggoals, she wrote on Twitter.
Wilkinson follows a high-protein, low-carb diet and makes time every day for some type of exercise. Her exercise routine will be key to maintaining her post-baby weight loss as Wilkinson is reportedly working on a show with the Food Network.
13. Jordin Sparks
The American Idol star, 28, lost 30 pounds by sticking to her favorite workouts including Zumba and maintaining a sensible diet.
"Going vegetarian didn't work," Sparks said, "I smelled a steak and was like, 'I can't do this!'"
14. Mischa Barton
The 30-year-old star struggled with scrutiny over her weight after she shot to stardom in in the mid-2000s on The O.C.
"It was always, 'She's too skinny, she must be sick,'" Barton said, "Then it was, 'She's too big.' I was never the right weight."
Barton has achieved a healthy figure after overcoming personal struggles of addiction and depression.
15. Mo'Nique
The Academy-Award winning Precious actress, 48, says she has her family to thank for her 100-pound weight loss and body transformation.
"People always say, 'Mo'Nique, what motivates you?' I had to do it for my husband and my children. And I had to get out of my own way," she said.
Mo'Nique mixes up her exercise routine by lifting weights, yoga, jumping rope, swimming, hiking, boxing and even hula-hooping.
Like this? Then you'll also enjoy: