Fitness is something the majority of us struggle with. Most of us find it hard to stay motivated to stick with a workout regimen. Even more commonly, it's hard for us to stay committed to a strict meal plan that prohibits us from indulging in those tastebud pleasures.
After all, who doesn't have a sweet tooth? We're so engrossed in our daily routines that even if we actually wanted to work out, we're so exhausted after fulfilling our daily obligations that we just want to kick our feet up and watch Netflix until sleep overtakes us.
We all have it hard. There's work, school, meetings, a social life to maintain…and the list goes on. However, as a working mother, I can definitely attest to the fact that getting and staying fit is a daily struggle. Here are the top five contributors that hinder mothers from getting fit:
1. We Just Don't Have Time

Duty calls every day. We are held hostage to daily obligations that often restrict us from leisure activities. Some people consider working out to be an obligation, but while making the effort to actually start a workout routine, it isn't the easiest thing to do. It's not always on the forefront of our minds, and even when it is, we have to win the internal battle of whether we should really get moving or take a nap.
The most important thing to do is to simply make the time. Start off slow. Begin by doing 10 squats during each bathroom break, or 20 crunches before you get out of bed in the morning. Maybe all you can muster is the strength for a five-minute workout, and that's okay! Start off with five minutes, then gradually increase to longer periods, and it will get easier each time.
2. Post-Partum Depression
This topic is rarely addressed, but it is something that a lot of women encounter. Having a child changes everything. There are plenty of sleepless nights, as well as moments of fatigue and frustration. It's overwhelming to be responsible for another life and have someone depend on you for everything they need.
Readjusting your world to accommodate this new blessing isn't always easy, but it's important to remember you're not alone. Take a deep breath and relax. Staying active improves your mood by stimulating chemicals in your brain that make you happy. A short 10-minute walk can get that blood flowing and allow you to get some fresh air and clear your mind. Strap your baby up in that stroller or baby carrier and get moving together. It will improve your mind and body.
3. Change Doesn't Happen Overnight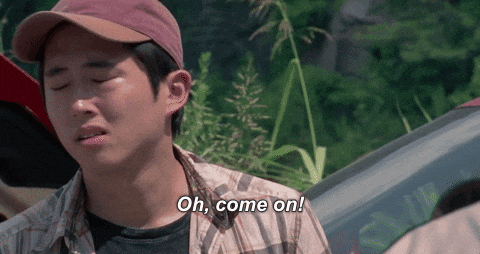 It's hard enough to get into the flow of a steady workout routine, but we have to be realistic with our goals. We aren't exercising for two hours a day every day of the week. Most of us can probably spare half-an-hour a few times a week for an intense workout. Progress is a process. Those extra pounds didn't pack on overnight and they definitely won't disappear overnight.
Learn to pat yourself on the back for small victories. Even if you don't see a physical change right away, commend yourself if you manage to stay committed to a schedule or diet. The change will come, but don't give up if you don't lose those 10 pounds after one 10-minute work out!
Keep pushing and eventually you'll reach the finish line.
4. Self-Motivation

There are many contributing factors that hinder us from staying committed to working out. Some of them I have already mentioned, such as an air tight schedule or needing time to unwind rather than engage in another thing on our to-do list. Staying motivated is definitely not always easy. However, if we can find the will power to get started, we can encourage ourselves to keep going.
Remembering the end result during a difficult or challenging process is one of the most helpful ways to stay motivated. Remind yourself why you started in the first place: to look and feel great. Keep going because you can do it!
5. Fit and Fabulous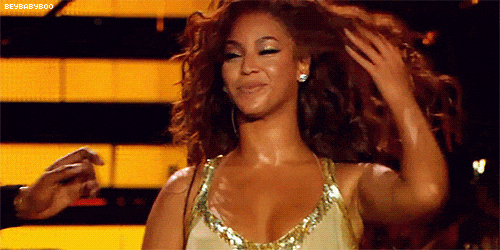 We live in an age that is oversaturated with keeping up with pop culture and celebrity lives. The reality is, these celebrities are paying thousands of dollars for personal trainers to whip them back into shape—not to mention a ton of surgery in certain cases—while many of us are struggling to do 10 crunches and 20 squats in our living room.
Scrolling through social media apps and magazines, our brains are flooded with bodies of plastic surgery photoshopped to perfection. It's dangerous to compare ourselves to these targets.
The ultimate goal of working out is to stay healthy. Exercising regularly will eventually get us looking good, but it will firstly start by making us feel good. Don't compare yourself to celebrities, or even to someone you may envy at the gym. Every one of us walks our own path and we have to be confident in our skin. There is a quote I love that says: "Comparison is the thief of joy."
Be happy with you! You're giving it your all, and that's what matters most!
Like this? Then you'll also enjoy: